Weekly Class Calendar Shortcode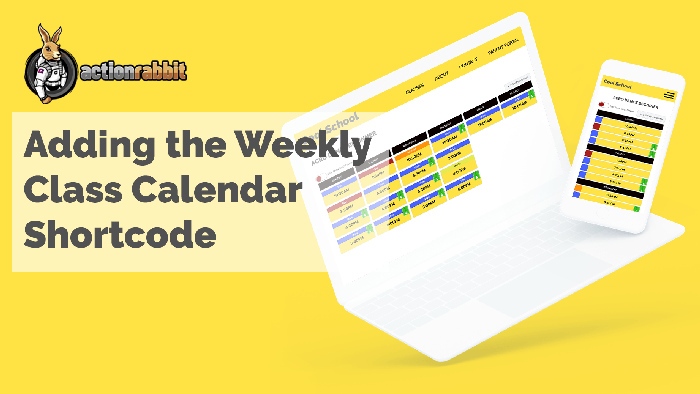 Getting started configuring the Class Calendar shortcode.
When you have navigated to the Action Rabbit shortcode page you will select the second tab option titled "Stand Alone Class Calendar"

The Class Calendar Shortcode Options:
The Class Calendar is a intuitive tool to display a set of class times in a weekly calendar format. There are a buncha shortcode options to toggle with and change around. You can include as many Class Calendars in your website as you like. They can all have different options. The options you set on this shortcode are the same options that you already set for your ongoing weekly display preferences. But the shortcode allows you to override those preferences whenever you like.
Copy & Paste your Shortcode.
After you get your Class Calendar looking the way you want just copy the shortcode by clicking the "Copy" button below the shortcode.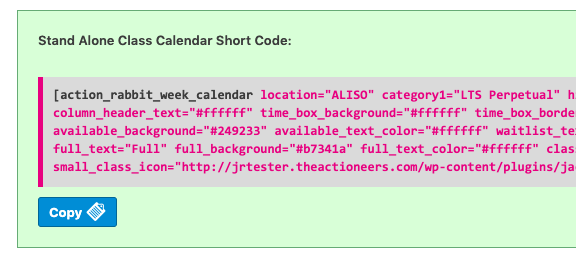 The Weekly Class Calendar Shortcode Attributes
To see an exhaustive list of the shortcode attributes click the "View Shortcode Attributes" button. These will automatically be configured when toggling the different options but this is here for your reference.