Mapping Your Categories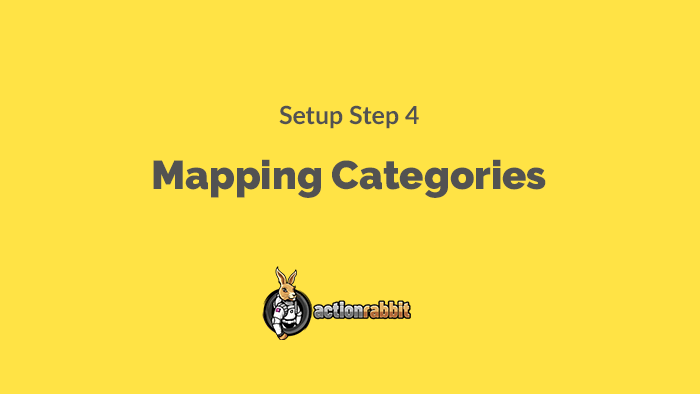 Do you need to set up your categories?
If you have been reading this documentation in order of top to bottom, you might be aware that you hardly need to do any of this. And the answer to the above question is "no". But as we've mentioned about the previous setup steps in Action Rabbit it is better when you do this. If you have no plans to use the class filter, however, you can disregard this step.
But we are showing you how to map categories here so, for goodness sake, that's what we're gonna do!
First, we are going to select category 1,2 or 3: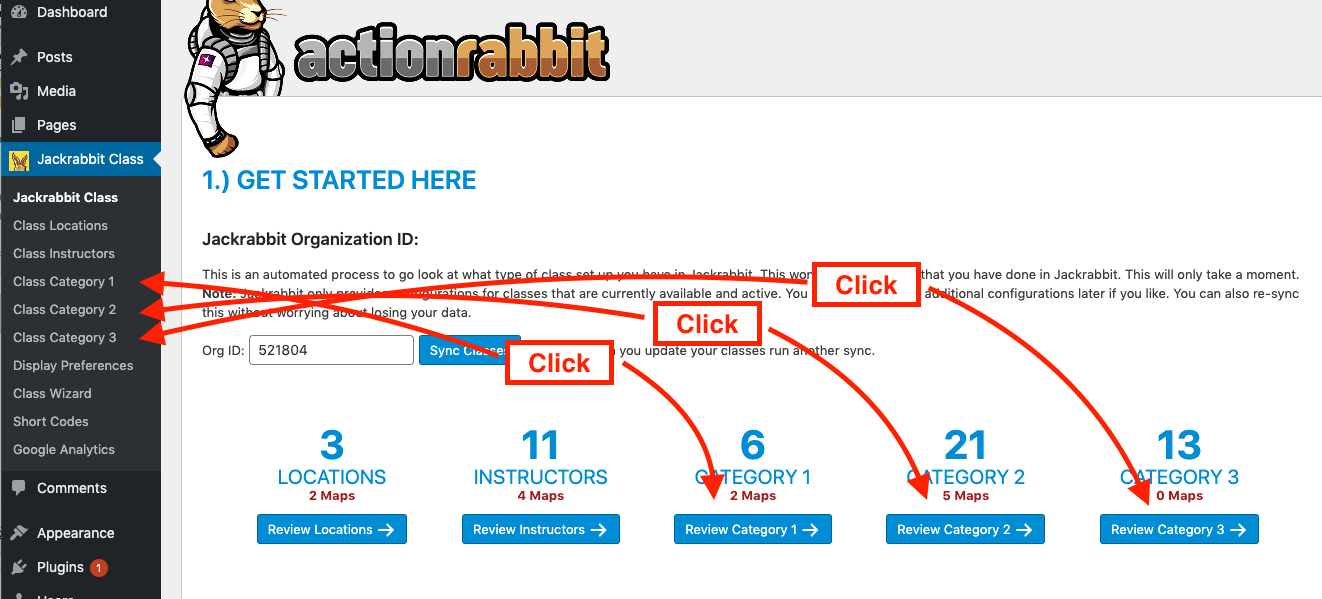 Once you are on the Category 1, 2 or 3 page, you will see your associated categories listed in a left hand column.  You need to click one of these categories to "map" it. In the example directly below we have clicked the schools' Jackrabbit Class category 1 "Parent and Me".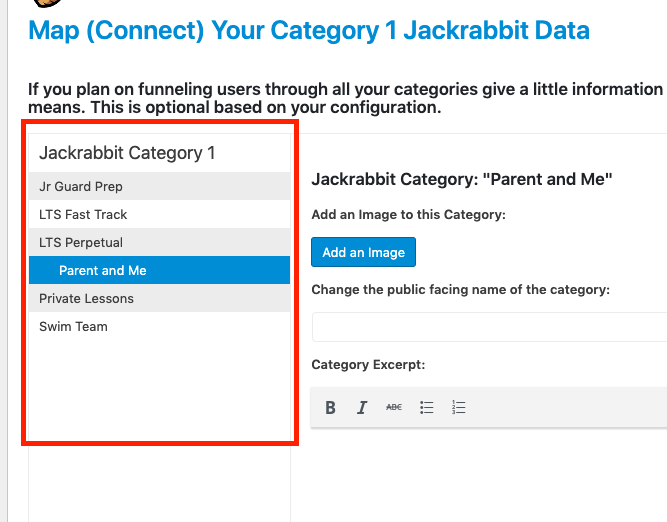 When we click a category we are given a few options. These options are explained below.
Category Image – This is an image that would be used in the class filter in 2 locations. It would be used if "image boxes" were selected for the class filter format. And it would be shown along with "more info" if that option is clicked. See how the class filter example below shows an image with the category (Look at Junior Guard Prep).

Category public facing name – This is the name of the category shown to the public in your class filter or on your calendars or tables. In the example above notice the 3 shown options "Junior Guard Prep", "LTS Fast Track", "LTS Perpetual". Two of these options don't really make sense to a first time user. The questions a user might have are "What does LTS stand for?", "What is fast track?", and "what do they mean by perpetual?". To the school administration staff these categories make a lot of sense. LTS stands for "learn to swim", and "Fast track" is a 2 week or one week class while "perpetual" is ongoing classes offered every week at the same time. But we want these class names to make sense to our public, first time, users, not our staff. So this field allows us to change "LTS Fast Track" to "1 Week Swim Lessons", and "LTS Perpetual" to "Ongoing Weekly Swim Lessons".
Category Excerpt – This allows us to add a little bit more information to each class. Look below "Junior Guard Prep" in the example on #1. We added "Ages: 6-10". This could be anything you choose to include.
Category Long Text – This is text that would show up if more info is clicked. Again, look below "Junior Guard Prep" in the example on #1. You see a button that says "more info" when a user clicks this button they will be able to view the extra information you are including here. This is meant to provide context and clarity to users for what to expect from the class. We will give an example of this later.