Mapping Your Locations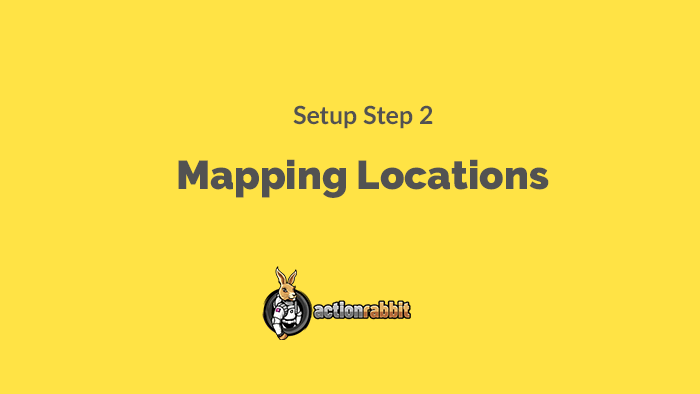 Do you need to set up your locations?
Here is the dealio. If you have more than a single location and you plan on using the Class Filter from a general enrollment perspective, this step is important. But do note that it is not 100% neccessary in some cases. But, you're here right? So let's get into how you set them up.
First click "Class Locations" in the WordPress left hand vertical navigation beneath Jackrabbit Class.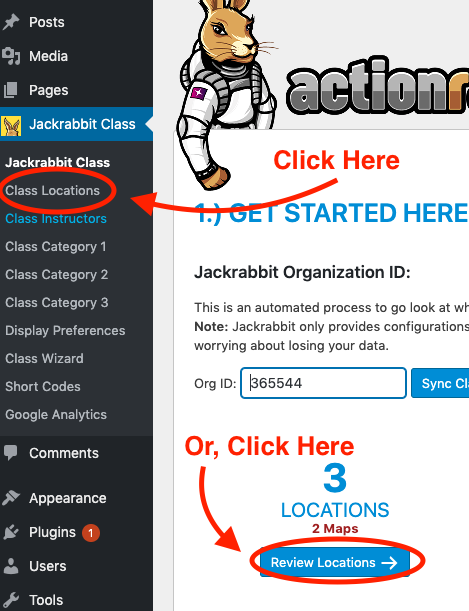 Once you are on the "Class Locations" page you will see a select menu with your different location codes. A location code is an abbreviated code representing a location where your classes are offered. It should be some capitalized letters that look like similar to "NWYRK".

When you select a location a series of text boxes will appear. The next thing you should do is fill them out.
The fields are:
Location Display Name – This is a field where you might list a facility name or a city. It might look like..

Boulder JCC
University Ave Gym
Santa Monica
US Olympic Training Center

Street Address – Hmmmmm…..the street address of the location
Locality – City that the facility is in.
Region – This is the State, province, etc that the facility is in.
Postal Code – This is the mailing code for the facility
Country Code – 2 digit country code. Look up country codes here
Phone Number – The contact number used in your Google My Business listing.
Location Image – A good image of the facility, or a street map, or something you think is appropriate. Also, this isn't necessary in some cases (But just do it anyways, pretty please).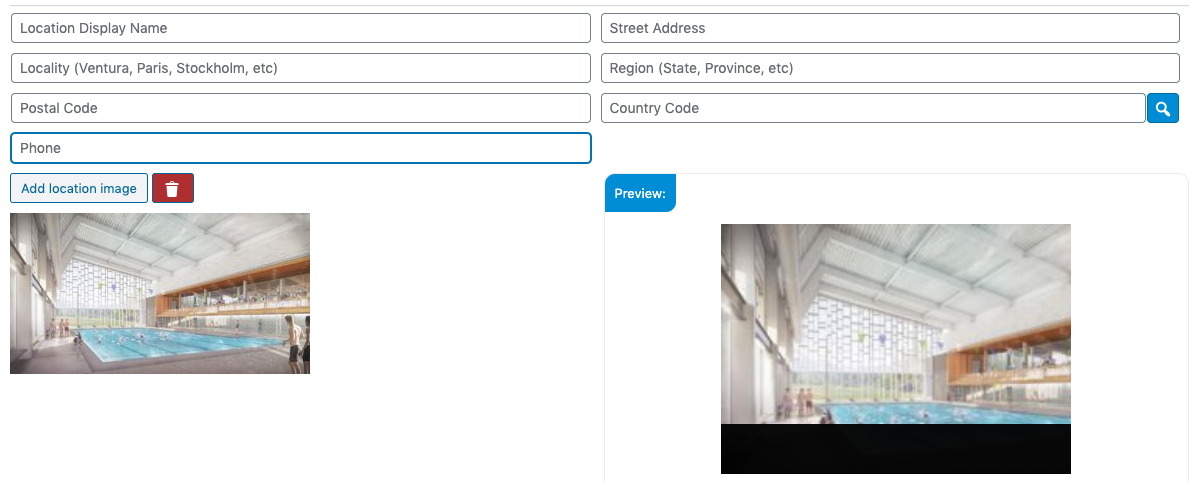 Important! After you add all your information don't forget to click "Save Location".
So what is this funky looking code snippet that is included on this page?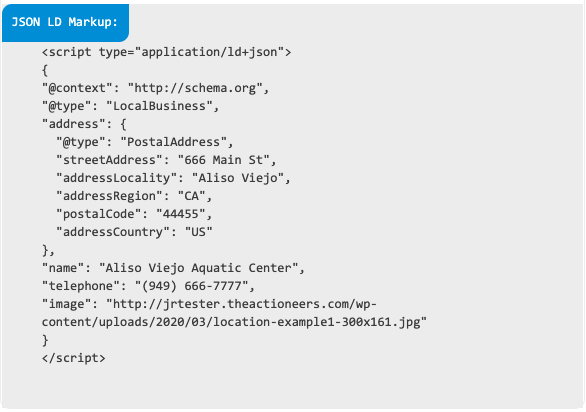 This is called "Structured Data". It is included so that you may choose to copy it in your wordpress pages if you like. Read this for some background on what structured data is used for and why it may be of some interest to you.