Version 2
Action Rabbit V2 was just released. Checkout all the new features and updates to your favorite tools.
Wizard Locations
We had a few requests for a "location question" in conjunction with the class wizard. So we built that into the wizard by default. It works by taking the recommended class (If you choose to have the Class Wizard list all the classes after the recommendation) and looking up all the locations where your school offers that class. If it finds multiple locations where the class is offered it asks the user to choose which location they would like to view class times for. This is customizable, and the wizard can be forced to show class times for a predetermined location if you choose. You can also customize the language the wizard employs to prompt users to select a location. For example, instead of "choose a location" you could opt to say "Select the dance studio where you would like to enroll".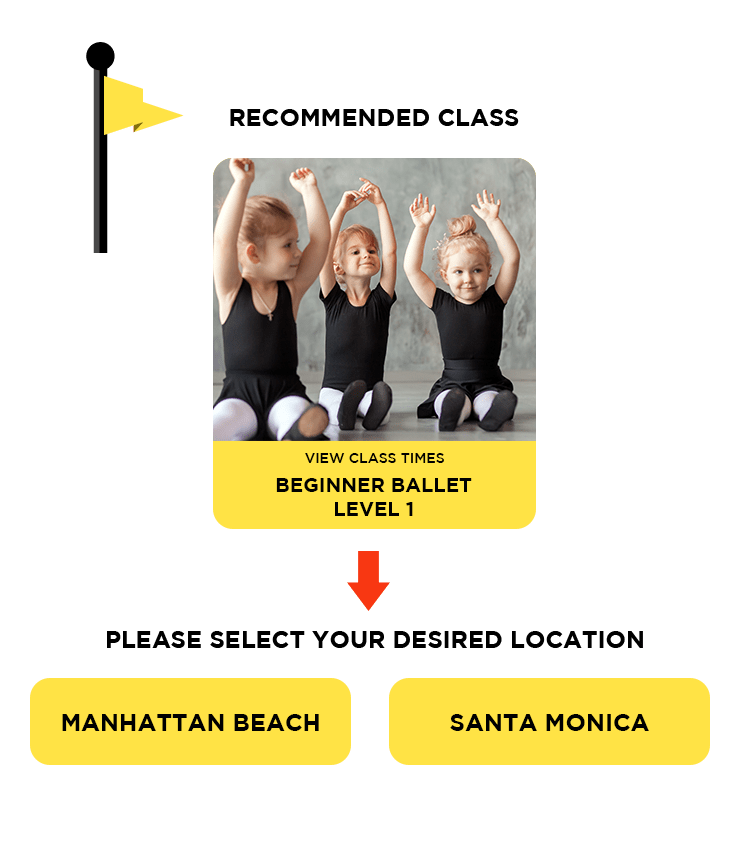 Adding in Sessions
In Action Rabbit V1 we didn't bring sessions in our tools. However, we continued to get requests for adding "sessions" into Action Rabbit. So we listened and built it into all our tools.
Adding Sessions to the Class Filter
The class filter now has a completely customizable Session Option. We have seen schools use "sessions" for all different purposes. Now you can call "session" whatever you want and customize where it appears in the filter. Or you can choose not to use it. Most schools take a standard approach and set their filter to the following:
Select Location
Select Category 1
Select Category 2
Select Category 3
NEW Select Session
And you can even rearrange these in whatever order you want. You can also choose to omit whatever options you want from the filter. As a reminder the Class Filter is a WordPress Integration for Jackrabbit Class that allows users to intuitively navigate to the location, class, and time that is convenient to them without ever having to leave your website.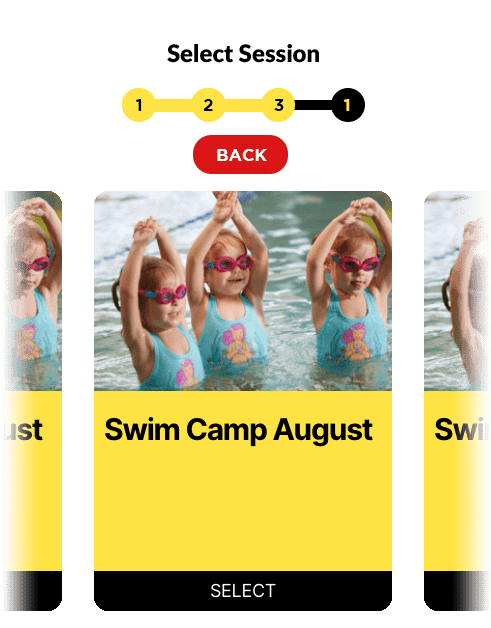 Adding Sessions to the Class Table
A brand new sessions column has been provided to bring further clarity to class tables. As with all the other columns, users can choose to turn the session column on and off whenever they like.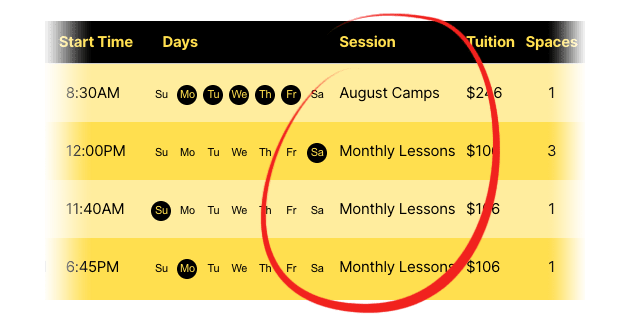 Refining the Class Filter by One Category
Previously we gave schools the ability to exclude categories but we have seen that many schools are choosing to include a class filter on every page of their website. So we also added a feature called "Must Have Category". This makes life, for schools using the filter in this way, much easier. Simply specify any Must Have Category and we will only show applicable filter options for classes that have that matching category. In other words instead of excluding 20 categories all you need to do include just 1.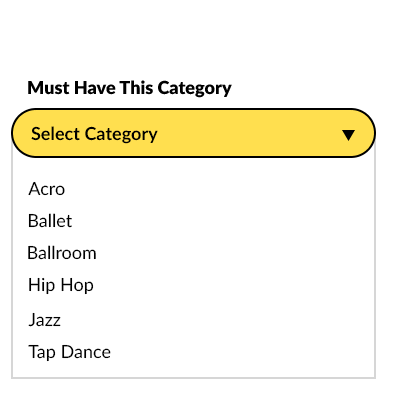 Quick Transfer Export / Import
Transfering your Action Rabbit settings and making future upgrades just got way easier. With the new Import Exporter you simply copy a block of text from the exporter and either save it in a file or drop it right into the importer. This is helpful when your creative agency has a Staging Site (non live version of the site) and they want to transfer changes or updates to the Production Site (live version of the site). Also, for future upgrades you simply copy your export and then switch out the plugin for the newest version, and then you paste the import into the tool. And magically all your settings are brought over. Viola.